Bangjja Brassware
● Description
Bangjja Brassware (well-known as a unique Korean traditional brassware) is made up of an alloy of copper (78%) and tin (22%) and has subtler colors and more graceful over time so that it is available from generation to generation.
● Cautions in Use
· Never apply it directly to fire.
· When using it for the first time, any exposure to hot boiled rice may lead to getting spotted. In this case, wipe the brassware with kitchen luffa soaked with a mild detergent before use. Then, spots will disappear after a few uses.
· For long-term storage, dry thoroughly it and pack it with a proper mateiral such as vinyl.
● Warranty
We have operated a workshop as the family occupation over the five generations in our native place with the about 500-years history, and recognized as the Intangible Cultural Asset No. 22 Brassware Craft(man) of Gyeongsangbukdo, Korea in September.
The advantages of Bangjja Brassware include:
◆ Bacteria-killing
As a result of putting a type of pathogenic bacterium 0-157 - which is known as the strongest one of several bacteria - in Bangjja brassware, a type of Korean traditional brassware for 24 hours, a very surprising phenomenon occurred. That is, milky deposits were discovered in the brassware. The deposits was a sign of died bacteria and the surface of brassware was corroded.
◆ Agricultural chemicals detectable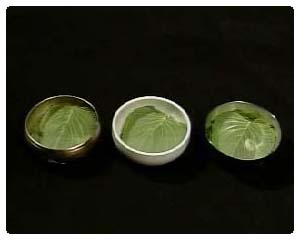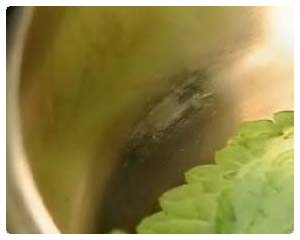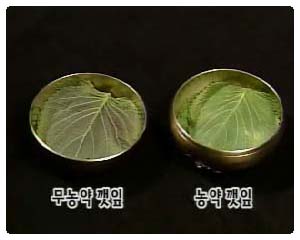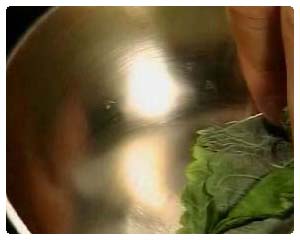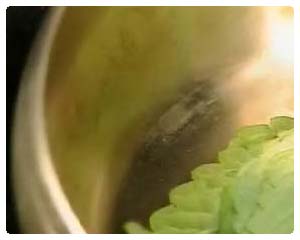 In a study, sesame leaves stained with agricultural chemicals were placed in stainless steel ware, Bangjja brassware and chinaware, respectively for 24 hours. As the result, decoloring occurred only in Bangjja brassware. Thus, it indicates agricultural chemicals on the surface.
◆ Environment-friendly, especially for plants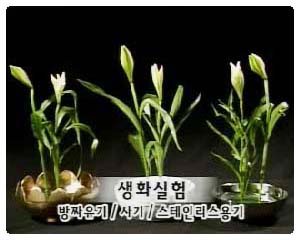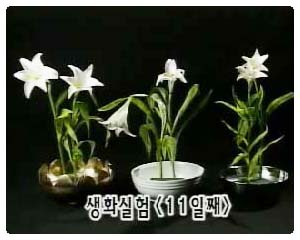 Those in Bangjja brassware are remarkable among the growths of plants cultured in different types of ware under the same conditions.
◆ Made of a unique alloy having the barely understandable alloy proportion in the aspect of modern metallurgy.
In metallurgy, the alloy proportion for practical kitchenware should involve 10% or less of tin content.
However, Bangjja brassware uses 78% of copper and 22% of tin.
Based upon the proportion suggested by modern metallurgy, the above proportion may lead to either very fragile ware or its unbeautiful colors.
◆ Applications
· When containing boiled rice, the warmth lasts long compared with stainless steel ware.
· The shaving knife used for Buddhist priests to cut off their hairs is made of Bangjja.
This is because even if the scalp is injured during use, the injury doesn't suppurate.
· When containing food with agricultural chemicals, the surface gets spotted.